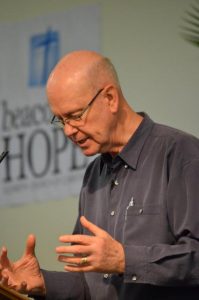 Defining Moments are
Tests or Experiences or Seasons
that involve
embracing a new challenge, or enduring great difficulties or overcoming some obstacle
that requires Courage and Faith Steps and a
determination to break through at all costs
and result in moving to a new level of growth,
achievement, ability, influence, learning and future potential
and ultimately an enlarged impact in the world.
Defining moments are
usually unexpected, confronting and require us to make a decision that will impact our destiny.
The road of life
is marked by critical defining moments.
The road is never crowded,
always upward and becomes narrower the further we travel.
But to those who walk along it,
it is a place of intimate fellowship with Jesus,
and a place where our great purpose for living is shaped
and unfolds and it is the road upon which we will ultimately hear the words,
"Well done, good and faithful servant!
You have been faithful with a few things,
I will put you in charge of many things.
Come and share your Masters happiness!"
Matthew 24:21, 22