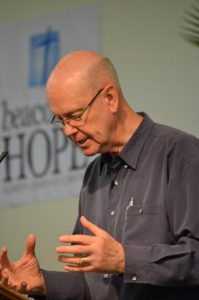 "So Peter left the prison cell, following an angel. But all the time he thought it was a vision. He didn't realise it was actually happening. They passed the first and second guard posts and came to the iron gate leading into the city, and this opened for them all by itself. So they passed through and started walking down the street and then suddenly the angel left them." Acts 13:9-10
I was led to these verses on the second day of this new year with the prompt that they are meant to encourage many people who have experienced a very difficult year in 2021.
Like Peter, God is opening a door for you in answer to your prayers, that will take you out of a prison like experience into a new year of opportunity and fruitfulness.
So pause for a moment and pass through the gate that only God can open for you, and walk by faith down the street into the city where God is at work and waiting for you to join Him and partner with Him and hear His words,
"For I know the plans I have for you. They are plans for good and not for disaster, to GIVE YOU A FUTURE AND A HOPE."   Jeremiah 29:11